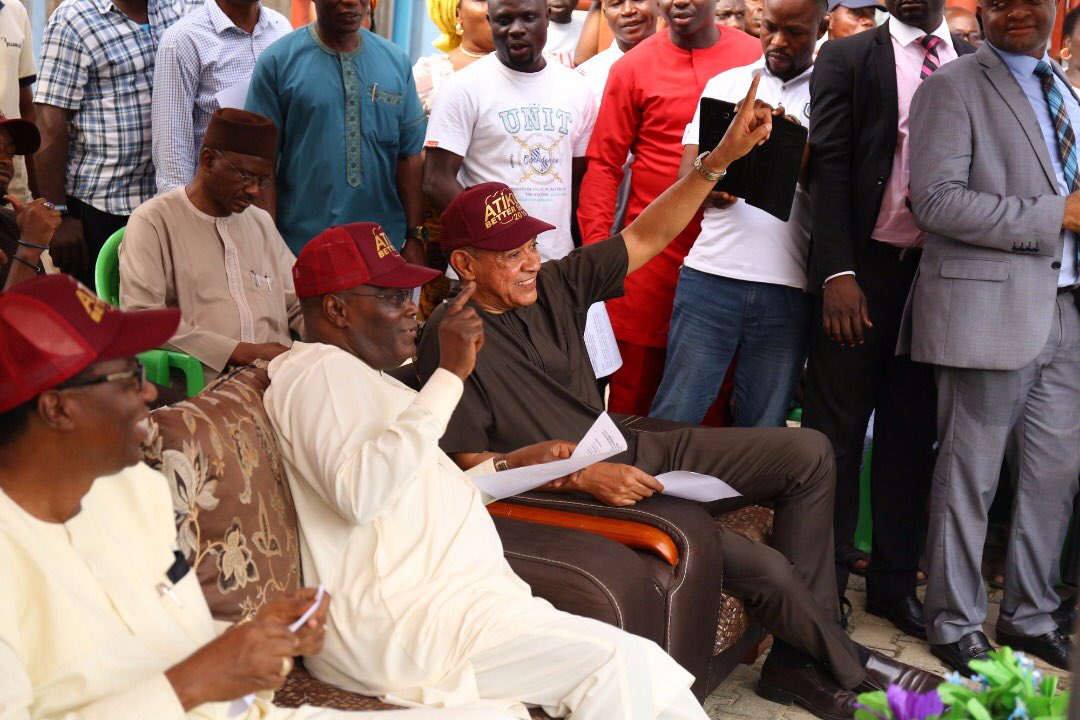 Common Sense Advocate and Founder of Silverbird Group, Ben Murray Bruce has said former vice president, Abubakar Atiku, is the choice of himself and his people for president. According to the Bayelsa state Senator, Atiku remains the one. to get Nigeria working again.
The lawmaker made these assertion via his Twitter handle on Wednesday, after he shared photos of himself, Atiku and some Peoples Democratic Party,PDP chieftains in Bayelsa state.
He wrote;
Successful outing in Bayelsa State, 'The Glory of all lands'. Always a wonderful time in the presence of my people. I am excited at the passionate welcome of @atiku. My people and I are convinced that he is the choice to get Nigeria working again. pic.twitter.com/ykFk5vSSQv

— Ben Murray-Bruce (@benmurraybruce) June 20, 2018
See what some Nigerian Twitter users had to say, while reacting to Mr Bruce's for president in the 2019 election.
Irony of life is when someone that often accusses his president of old age is still busy asking another old man to be our next president.

— Musa Ahmed (@Kempez2017) June 20, 2018
Sir, it will really make commonsense if you can state lucidly what you think @atiku can do for our country better others. Whenever I read your criticism of PMB, am always expecting to you to stand for something/one better, but Lo and behold @atiku.

— Fidelis Ngwu (@ngwu_fidelis) June 20, 2018
Ahh! Common sense senator candidate for presidential election is Atiku. Show me ur friend, i will tell u who u are.

— Mr Yarima (@mryarimababa) June 20, 2018
Yes ooooo! I if he can make it to America and come back without FBI/ INTERPOL arresting him, then he will be my candidate

— Muktar Mustapha (@muktar4u1) June 20, 2018
So you still believe this people that ruled my grans and my parent can make a better NG.

— agbaje boluwatife (@benjamintife) June 20, 2018
The post 2019: My people and I are convinced that Atiku is the choice to get Nigeria working again – Ben Bruce appeared first on INFORMATION NIGERIA.